Fight All California Traffic Tickets
Get It Dismissed Or 100% Money Back
No Court Appearance Necessary
No Hidden Fees Whatsoever
Get It Done Fast & Easy / Risk Free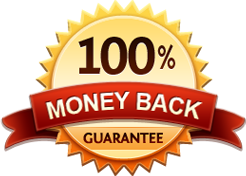 CA Cell Phone Ticket
Get It Dismissed Or 100% Money Back
No Court Appearance Necessary
No Hidden Fees Whatsoever
Get It Done Fast & Easy / Risk Free

Del Mar Red Light Camera Ticket
Two intersections in Del Mar near San Diego have red light camera enforcement. These intersections are: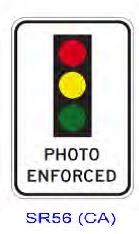 The cameras at these intersection are activated when a vehicle is detected to enter the intersection against a red light. Then pictures of the vehicle and the driver are captured by the cameras. This information is transmitted to the vendor and after review by the City, if warranted, a red light camera ticket for violation of 21453 a vc or 21453 c vc is issued to the registered owner of the vehicle. If the driver at the time of the violation is another person, then the registered owner may identify the driver with a form of non-responsibility. Then , the ticket is re-issued in the name of the driver.
Red light tickets in California are not cheap. The fine for a red light camera ticket is approximately $500. As provided on the backside of the ticket, the only way to avoid paying the fine is to contest the traffic ticket and win. Once of the options available in California to contest a traffic ticket for an infraction is a trial by written declaration. This is a fairly simple process where a defendant may contest the ticket by mail without going to court.
If you choose to fight a red light camera ticket in Del Mar with a trial by written declaration, we would be glad to prepare all your documents to save you time and money. Signup for our service and let us get started.
There are two critical aspect of red light camera enforcement that people should be aware of. All red light camera enforced locations must have a red light camera enforced signs (SR-56) at or near the intersection to inform the public about the automated enforcement system at the intersection. The other item is the length of the minimum yellow clearance time that is available to drivers to come to a safe stop at the intersection after the light turns yellow. The higher the speed the longer the yellow time should be to allow for safe stopping at the intersection.
Del Mar is one of very few Cities near San Diego that still operated red light camera enforcement system. Most cities including the City of San Diego stopped using the red light camera system.


Trial By Written Declaration as seen on