Fight All California Traffic Tickets
Get It Dismissed Or 100% Money Back
No Court Appearance Necessary
No Hidden Fees Whatsoever
Get It Done Fast & Easy / Risk Free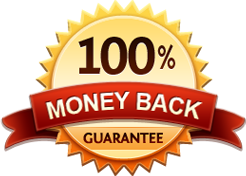 CA Cell Phone Ticket
Get It Dismissed Or 100% Money Back
No Court Appearance Necessary
No Hidden Fees Whatsoever
Get It Done Fast & Easy / Risk Free

Glendale Court Los Angeles County Superior Court
North Central District
Glendale Court
600 East Broadway
Glendale, CA 91206
To contest a traffic ticket at the Glendale Court is not has hard as you may think. In California, a person accused of a traffic violation for an infraction may contest the ticket with a process called trial by written declaration. This process allows a defendant to contest the ticket by mail rather than a court trial. This is advantageous because it can save the defendant a lot of time and aggravation. If you have decided to contest your traffic ticket at Glendale Court we can help you with the trial by written declaration.
Alternatively if you are interested in online traffic school, you can try that option as well.
Traffic Court Telephone Hours: Mon-Fri 8:30 am-10:30 am and 1:30 pm-3:30 pm Room 273
Traffic Court Telephone Number: (818) 500-3267
Traffic Arraignments: Mon - Fri 1:30 pm DEPT 003
Traffic Trials: Mon - Fri 8:30 am DEPT 003
PARKING - The parking lot is for employees only. Public parking is available at metered and un-metered street parking spaces surrounding the courthouse. Do not park at City Hall for Court business.
FOOD SERVICES - Vending machines are available on the first floor and on the second floor next to Department E and in the annex building in front of Department 5. There are several food establishments within walking distance.


Trial By Written Declaration as seen on