Fight All California Traffic Tickets
Get It Dismissed Or 100% Money Back
No Court Appearance Necessary
No Hidden Fees Whatsoever
Get It Done Fast & Easy / Risk Free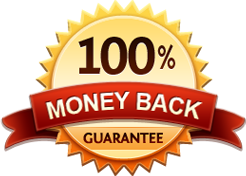 CA Cell Phone Ticket
Get It Dismissed Or 100% Money Back
No Court Appearance Necessary
No Hidden Fees Whatsoever
Get It Done Fast & Easy / Risk Free

Inglewood Court Los Angeles Superior Court
Southwest District
Inglewood Court
One Regent Street
Inglewood, CA 90301
Dealing with a traffic does not have to be a very difficult task. There are many option in dealing with traffic tickets at the Inglewood Court. One of the options is to fight the traffic ticket with a trial by written declaration. This process is an easy way to contest a traffic ticket if you know how to do it. We can help you with your trial by written declaration in a professional manner. The best part of this is that you do not even have to appear in court for trial. We do all the work for you so you do not have to. As an alternative, we also offer online traffic school. If you meet the eligibility requirements for traffic school you can go to online traffic school to get it done.
Sheriff Department Telephone Number: (310) 419-5625
Traffic Ticket Telephone number: (310) 419-1399
Traffic Automated Phone Help Handles non Juvenile matters: (213) 742-8860
Mon - Fri 5:00 am - 10:30 pm
Sat 7:00 am - 7:00 pm
Sun 7:30 am - 7:00 pm
Traffic Night Court - You must call to schedule a date on every 1st Wed
Inglewood Traffic Court for night court telephone number: (213) 742-8860
PARKING - Public parking lot is at the east parking garage for $6.00.
FOOD SERVICES - A snack bar is inside the courthouse. Food and drink may not be taken into any courtroom or office.


Trial By Written Declaration as seen on