Fight All California Traffic Tickets
Get It Dismissed Or 100% Money Back
No Court Appearance Necessary
No Hidden Fees Whatsoever
Get It Done Fast & Easy / Risk Free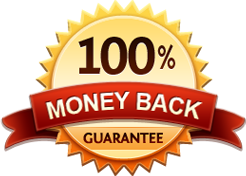 CA Cell Phone Ticket
Get It Dismissed Or 100% Money Back
No Court Appearance Necessary
No Hidden Fees Whatsoever
Get It Done Fast & Easy / Risk Free

Lancaster Court Los Angeles Superior Court
North District - Lancaster Court
Michael D. Antonovich Antelope Valley Court
42011 4th Street West
Lancaster, CA 93534
If you have a traffic ticket for a moving violation and you would like to contest it, we can help you. We use a process called trial by written declaration that does not require for the defendant to appear in court in order to contest a traffic ticket. All you need to do to get help from us is to sign up for our service and send us a copy of your traffic ticket and any other letters that you may have received from the Lancaster Court. We know how to complete trial by written declaration documents and we will do all the work for you so you do not have to waste your time.
As an alternative, if you just want to go to traffic school you may choose online traffic school that you can take from the comfort of your own home or office at anytime of the day and get it done. If you meet the traffic school eligibility requirements and the court has given you permission to go to traffic school sign up for a school and get started,
Telephone number for general information at the Lancaster Court:(661) 483-5500
Sheriff Department: (661) 974-7800
Traffic Court:
Mon - Fri 7:30 am - 4:30 pm FLOOR 1 (661) 483-5799
Traffic Automated Phone Help Handles non Juvenile matters:(213) 742-8860
Mon - Fri 5:00 am - 10:30 pm
Sat 7:00 am - 7:00 pm
Sun 7:30 am - 7:00 pm
Traffic Night Court - You must Call to schedule a date, By appointments only, no walk-ins are allowed. Only Infraction Arraignments are held during night court, no Misdemeanor Arraignments or Trials. Tue DEPT A03
(661) 483-5799
Traffic Arraignments
Mon - Thu 8:30 am DEPT A03
Traffic Trials
Mon - Thu 1:30 pm DEPT A03
PARKING - Free public parking is available on the south and the east sides of the courthouse.
FOOD SERVICES - The cafeteria is inside the courthouse.


Trial By Written Declaration as seen on