Fight All California Traffic Tickets
Get It Dismissed Or 100% Money Back
No Court Appearance Necessary
No Hidden Fees Whatsoever
Get It Done Fast & Easy / Risk Free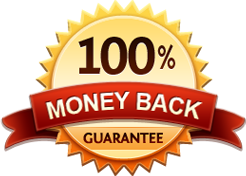 CA Cell Phone Ticket
Get It Dismissed Or 100% Money Back
No Court Appearance Necessary
No Hidden Fees Whatsoever
Get It Done Fast & Easy / Risk Free

Long Beach Court Los Angeles Superior Court
Long Beach Court - South District
Governor George Deukmejian Court
275 Magnolia Ave.
Long Beach, CA 90802
To contest traffic tickets at the Long Beach Court you have two options:
1- Trial By Written Declaration or
2- Court Trial
A trial by written declaration can save you a lot of time and aggravation because it does not require for you to go to court. If you have a traffic ticket at the Long Beach Court and you want to fight your ticket we can help you. We will prepare all your documents for a trial by written declaration. Yes, it is as simple as that. Let us do all the work for you so you do not have to. Alternatively, if you meet the eligibility requirements for traffic school and that is what you want to do, you may sign up for a traffic school and complete the whole course by the due date given to you by the Long Beach Court.
Sheriff Department is located on FLOOR 1 Telephone number: (562) 256-8291
Traffic ticket fine payments to be made at exterior transaction window
Telephone hours are: 8:30am - 10:30 am and 1:30pm - 3:30 pm ROOM 203 FLOOR 2
Telephone number for Long Beach Traffic Court: (562) 256-2313
Traffic Night Court - you may call to schedule a date on every 3rd Tuesday 5:00 pm - 7:00 pm
Traffic Court telephone number for night court:(213) 742-8809
PARKING AT THE LONG BEACH COURT- The parking structure is located at 101 S. Magnolia Ave which is across the street from the courthouse.
FOOD SERVICES - Convenience store and various eating establishments nearby.


Trial By Written Declaration as seen on