Fight All California Traffic Tickets
Get It Dismissed Or 100% Money Back
No Court Appearance Necessary
No Hidden Fees Whatsoever
Get It Done Fast & Easy / Risk Free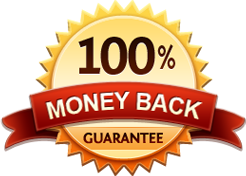 CA Cell Phone Ticket
Get It Dismissed Or 100% Money Back
No Court Appearance Necessary
No Hidden Fees Whatsoever
Get It Done Fast & Easy / Risk Free

San Fernando Court Los Angeles Superior Court
North Valley District
San Fernando Courthouse
900 3rd Street
San Fernando, CA 91340
Traffic tickets for a moving violation such as; a speeding ticket or a red light or a stop sign ticket, can be contested with a process called trial by written declaration at the San Fernando Court. If you have decided to contest a traffic ticket we can help you using this process which does not require for you to appear in court. All you need to do is to sign up for our service and send us a copy of your traffic ticket we will take it from there. Yes, it is that simple.
Or alternatively, you may choose to take traffic school to keep the DMV point off your record. However, you must pay the ticket fine and the court fee for traffic school in order to mask the DMV point off your record. So this can be costly in terms of the fine and all the fees. Also, before you can attend traffic school, you must get the court approval to ensure you meet the eligibility requirements for traffic school. So, if this option works for you, you can sign up fora traffic school and get it done.
Community Service:(818) 898-7127
Sheriff Department Service of process: (818) 898-2773
Misdemeanor traffic & non-vehicle code infractions:
8:30 am - 10:30 am and 1:30 pm - 3:30 pm ROOM 1137 (818) 898-2630
Traffic Automated Phone Help Handles non Juvenile matters: (213) 742-1884
Mon - Fri 5:00 am - 10:30 pm
Sat 7:00 am - 7:00 pm
Sun 7:30 am - 7:00 pm
Traffic Night Court Call to schedule a date every 1st Thu of the month at the Chatsworth Court: (213) 742-1884
PARKING - Free parking is available to jurors in the parking lot on the corner of 3rd St. and Macneil Street
FOOD SERVICES - A cafeteria is inside the courthouse and there are several restaurants in the surrounding neighborhood.


Trial By Written Declaration as seen on