Fight All California Traffic Tickets
Get It Dismissed Or 100% Money Back
No Court Appearance Necessary
No Hidden Fees Whatsoever
Get It Done Fast & Easy / Risk Free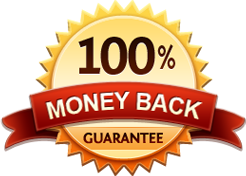 CA Cell Phone Ticket
Get It Dismissed Or 100% Money Back
No Court Appearance Necessary
No Hidden Fees Whatsoever
Get It Done Fast & Easy / Risk Free

Do I Need To Hire An Experienced California Traffic Ticket Attorney?
If you are like most people, you are not aware of the fact that you can fight a California traffic ticket with a Trial By Written Declaration which does not require for you to go to court. Therefore, you can contest a California Traffic Ticket without the need to hire a California Traffic Ticket Attorney. In most cases, hiring a traffic ticket lawyer can cost you more than the cost of the fine and the increase in the insurance premiums combined.
Furthermore, hiring a California traffic ticket lawyer does not guarantee that the ticket attorney would be able to get your traffic ticket dismissed. As a result, hiring a traffic lawyer may not be a cost effective approach to handle a California Traffic Ticket. If are set on hiring an attorney then you must be prepared to spend more money than our low flat fee that we charge to help you in a trial by written declaration process.
Traffic Attorneys may try to entice a potential client to use their service by offering an initial low legal fee for the traffic ticket attorney representation. However, once the client has engaged the ticket lawyer at that time other fees are added. It is very important for anyone engaging a traffic attorney to read the engagement agreement to completely understand what they are getting for their attorney's fee. In some cases the attorney's fees for a traffic ticket will be based on the number of violations charged on the traffic ticket. For example, if the individual is charged for speeding and no proof of insurance then the quoted fee will suddenly double and the client will be billed double the original quoted amount. Or in some cases the client will be charged processing fees, copying fees, mailing fees and so on and on.
Also, be aware of scare tactics that traffic attorneys will use to convince a potential client to use their service such as; claiming that if the defendant loses their case in court the traffic fine would go up. This is just not true. If you contest a traffic ticket in court with or without the help of a traffic attorney your fine will not increase beyond what you must pay in accordance to the California traffic laws.
Fighting a traffic ticket in California with a Trial by Written Declaration is not difficult and it does not require a traffic attorney. The most important part of a trial by written declaration is the statement of facts that must be prepared with knowledge that address the details of that particular violation and the circumstances that apply to that specific situation. For example, to successfully argue against a speeding ticket by radar one must know about the radar devise, the specific operating requirements and the interferences that can yield an erroneous reading of the target vehicle speed. There is no legal strategy or maneuver in analyzing the radar evidence other than a technical explanation of the radar device that may have generated an erroneous reading of the speed. As a result, an electrical engineer may just be the best technical person to come up with a valid argument as to why the speeding ticket should be dismissed.
Our traffic ticket staff have many years of experience in helping people fight their traffic tickets and they can prepare your statement of facts for your trial by written declaration.
Our office strives to make the trial by written declaration process as easy, affordable and efficient for our clients as possible. We move quickly to resolve any given situation in a successful and cost effective manner. We are available 24 hours a day 7 days a week to assist our clients.


Trial By Written Declaration as seen on