Fight All California Traffic Tickets
Get It Dismissed Or 100% Money Back
No Court Appearance Necessary
No Hidden Fees Whatsoever
Get It Done Fast & Easy / Risk Free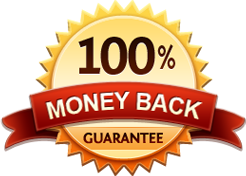 CA Cell Phone Ticket
Get It Dismissed Or 100% Money Back
No Court Appearance Necessary
No Hidden Fees Whatsoever
Get It Done Fast & Easy / Risk Free

Van Nuys Court Los Angeles Superior Court

Van Nuys Court
14400 Erwin Street Mall
Van Nuys, CA 91401
If you received a traffic ticket in the east San Fernando valley area the chances are your ticket would be assigned to the Van Nuys Court. If so, you must decide how you want to handle your ticket before it goes past the appearance date. Basically, you can fight your ticket and if you are successful in getting your ticket dismissed then that would be the end of it and you do not even have to spend any time or money on traffic school.
So, if that is your choice you should know that in Van Nuys Court you may choose to fight your traffic ticket with a process called trial by written declaration. This process does not require for you to appear in court to contest the ticket. It is all done through the mail and we can help you do that. All you would need to do is to sign up for our service and send us a copy of your traffic ticket and we would take it from there. It is that simple.
As an alternative, as long as you meet the eligibility requirements for traffic school, you can choose to pay the ticket fine and attend traffic school to mask the DMV point from your driving record. The downside to this option is that you would have to pay the fine and the nonrefundable traffic school court fee ($50 to $70).
Building Hours - The Van Nuys court is open from 8:30 a.m. to 4:30 p.m. , Monday through Friday, except court holidays.
General Parking at Van Nuys Court - The public parking structure is located at 6170 Sylmar Avenue between Delano Street and Calvert Street (one block east of Van Nuys Boulevard) The cost is $9.00 per day, and the parking structure closes at 7:00 pm. The ticket booth is at the top of the ramp on the 4th level. Metered parking is available on nearby streets.
Here is a map and directions to the Van Nuys Court:



Trial By Written Declaration as seen on