Fight All California Traffic Tickets
Get It Dismissed Or 100% Money Back
No Court Appearance Necessary
No Hidden Fees Whatsoever
Get It Done Fast & Easy / Risk Free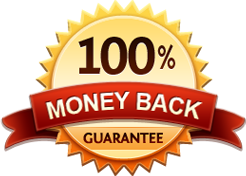 CA Cell Phone Ticket
Get It Dismissed Or 100% Money Back
No Court Appearance Necessary
No Hidden Fees Whatsoever
Get It Done Fast & Easy / Risk Free

THE CALIFORNIA HIGHWAY PATROL CHP SPEEDING SAFETY PROGRAMS
Law enforcement department established in 1929 with the purpose of maintaining the safe efficient flow of traffic on the Vehicle Code. In 1995, the California State Police merged with the CHP at which time the CHP assumed the responsibility of investigating crimes committed against state personnel, and on state property.
Despite an often negative connotation from the public that enforcement by the California Highway Patrol in general is fiscally or statistically driven, the California Highway Patrol engages in an educational approach to enforcing traffic laws. The CHP as a leading law enforcement agency takes a pro-active stance against crime, trying not only to protect the public, but by helping and showing the public how to protect themselves. The CHP promotes safe driving for all ages and has programs designed to teach kids about the dangers of drugs and alcohol. This level of service is what all Californians should expect from the CHP.
To provide excellent service, the CHP has established a complete training program to properly train all CHP Officers to issue traffic citations only in instances when the actions of a driver may warrant the issuance of a citation. However, there are still cases when drivers strongly feel that they were wrongly accused of breaking a traffic law. It is in these situations when our traffic ticket staff can help fight traffic tickets in traffic court.
We have listed a few of many positive programs that were created by the CHP to help the public:
Operation Safe Canyons – Los Angeles County
Malibu, Topanga, and Kanan canyons lead into Malibu, allowing traffic to reach the city through the Santa Monica Mountains. But often these canyon roads become treacherous passes, and tragedy is no stranger to their winding asphalt roads. Mulholland Highway and other canyon roads have long-attracted drag racers with dangerous and illegal games, and on weekends, there is an increased number of recreational vehicles, motorcycles, high-performance vehicles and bicyclists using these roadways. This increase in vehicular traffic creates a higher-than-normal demand for service calls and enforcement.
The CHP launched Operation Safe Canyons to target illegal street racing organizations that use the canyons of the Santa Monica Mountains as their racetrack. The program's goal is to create and maintain an environment that promotes a safe and enjoyable use of the Santa Monica Mountains region for everyone. The CHP and the Los Angeles County Sheriff's Department team up in cars and helicopters to crackdown on unsafe driving through the canyons. Now, driving to and from the Malibu area is safer than it has been in many years.
1-800-TELL-CHP – An easy to remember phone number for the CHP is provided to the public which can be used to report a variety of illegal activity.
Advanced Drug Training – A course which provides CHP field officers additional training to recognize suspected impaired drivers, identify types of drugs based on signs and symptoms, and articulate observations made using an eight step process which aids in determining drug influence.
Allied Agency Commercial Enforcement Training Class – Training provided by the CHP to allied law enforcement agencies for the purpose of establishing commercial enforcement programs among other law enforcement agencies.
Avoid Programs – A specialized mutual aid enforcement program involving the CHP and all law enforcement agencies in a county, which chose to participate, to enforce driving under the influence laws.
Before Aggressive Driving Gets Everyone Stopped – (BADGES) is a CHP specialized enforcement unit consisting of CHP officers from a variety of area offices converging on a specific area in an effort to saturate a city or county location to enforce seat belt and child safety seat laws as well as speeding, right of way, and other traffic codes.
California Highway Patrol Mentors – Members of the CHP who provide a variety of assistance and guidance to members of the public.
California Law Enforcement Challenge – (CLEC) This program allows law enforcement agencies including the CHP to set comprehensive goals, to strive to reach new heights in traffic safety, to share their experiences with others, and to be recognized for their traffic safety accomplishments.
California Motorcyclist Safety Program – (CMSP) California's official motorcycle safety and training program administered by the California Highway Patrol. CMSP offers the Basic Rider Course for beginning motorcyclists and an Experienced Rider Course Suite for riders who are interested in improving their skills.
Child Safety Seat Fitting Station – A predetermined location which has been advertised through public service announcements and provides child seat installation to the public by members of the CHP who have been certified by the National Highway Traffic Safety Administration to properly install child safety seats.
Chipper – The CHP's mascot was established in 1991 in an effort to motivate kids to wear their seat belts.
Click-it-or-Ticket – A national seat belt enforcement campaign utilizing public service announcements, road side signage and special CHP enforcement units for enforcement of applicable laws.
Commercial Industry Education Program – (CIEP) An on-going educational program by the CHP designed to provide educational information and safety awareness to anyone operating commercial vehicles.
Commercial Vehicle Enforcement Facilities – Inspection facilities numbering 17 throughout the state along major highways where CHP Commercial Vehicle Inspection Specialists work and facilitate the inspection of commercial vehicles.
Evidential Portable Alcohol Systems – (EPAS) A self contained transportable device utilized by the CHP in the field to aid in the immediate determination of a subjects blood alcohol
concentration which can act as a screening device or as an evidential breath-testing device that meets the requirements of court admissibility per title 17 of the California Code of Regulations.
Freeway Arterial Speed Team (FAST) a special CHP enforcement unit organized to enforce the speed laws on freeways in an effort to reduce the number of injury and fatal collisions.
High School Seat Belt Challenge – A competition throughout California among high school students and sponsored by the CHP to increase seat belt usage among adolescent youth.
International Association of Chiefs of Police – (IACP) Founded in 1893, the associations goals: to advance the science and art of police services; to develop and disseminate improved administrative, technical and operational practices and promote their use in police work; and to foster police cooperation and the exchange of information and experience among police administrators throughout the world.
Maximum Enforcement Period – Periods of time surrounding holidays when certain CHP area offices are required to place 80 percent of their staff on duty for road enforcement patrol. Mexican Commercial Industry
Education Program – (MCIEP) Due to the North American Free Trade Agreement (NAFTA), Mexico based commercial motor vehicle traffic increased in California requiring the CHP to create the MCIEP which educates Mexican carriers through seminars about rules of the road, road safety, vehicle maintenance and inspections, as well as operating authority, insurance requirements, International Fuel Tax Agreements (IFTA), registration, and driver regulations.
Mobile Road Enforcement – (MRE) Marked patrol vehicle pickup trucks operated by CHP officers which contain the tools to complete a full roadside commercial vehicle inspection.
Mothers Against Drunk Driving – (MADD) a non-profit organization established in 1980 which advocates and supports educational efforts pertaining to the reduction of drinking and driving with the intent to stop drunk driving, support the victims of this crime and prevent underage drinking.
Motor Carrier Specialist – Non-uniformed CHP employees who specialize in overseeing registered owners, lessees, licensees, and/or bailers of vehicles set forth
in Section 34500 CVC (e.g. three axle trucks, and vehicles in excess of 10,000 pounds, truck tractors, buses, specific trailers etc) who operates or directs the operation of any such vehicle on a hire or not for hire basis.
Older California Traffic Safety – (OCTS) Established in March 2003, the Task Force is jointly coordinated by the California Highway Patrol and the Center for Injury Prevention Policy and Practice.
Portable Evidential Breath Testing – (PEBT) A self contained transportable device utilized by the CHP in the field to aid in the immediate determination of a subjects blood alcohol concentration which can act as a screening device or as an evidential breath-testing device that meets the requirements of court admissibility per title 17 of the California Code of Regulations.
Safety and Farm Labor Vehicle Education – (SAFE) As a result of excessive amounts of farm labor vehicle collisions and deaths the CHP with the support of state government enacted laws and regulations to increase awareness through non-punitive inspection and certification programs, as well as increased CHP manpower to enforce the new farm labor vehicle laws.
School Bus Officers/Coordinators CHP employees conduct these duties at the area office level to help job seekers with the School Bus certification process, which includes
interviews, background checks, and the written and driving tests. The CHP oversees the following requirements:
California School Bus Drivers Certificate
Class "A" or "B" Commercial Drive License(CDL) with a "P" passenger endorsement
First Aid Certificate
Medical Certificate.
Solid Realistic Ongoing Verifiable Training – (SROVT) A program introduced by Captain Gordon Graham of the CHP to be used on a daily basis in shift briefing to refresh department members in law, policy, and officer safety tactics.
Special Driver Certificate Program – School Bus Driver – a state program which places oversight responsibilities for certifying and licensing bus drivers of school age children on the CHP.
Specially Marked Patrol Vehicle – (SMPV) CHP patrol vehicles Crown Victoria's and Camaro's which are marked in an all white paint scheme and are used primarily for enforcing commercial vehicle codes.
Start Smart – A free educational class taught by CHP officers to instruct soon to be drivers, recently licensed drivers, and their parents on safe vehicle operations and habits which will safely help them through the first few years of driving.
Stop Racing through Enforcement, Education, and Training – (STREET) A training effort to provide uniformed CHP employees with the knowledge and ability to enforce vehicle modification laws, which impact modified vehicle owners who use them to participate in illegal street racing events.
Transportation Management Center – A state run facility combining with the California Department of Transportation and the CHP to facilitate the rapid response and combined effort of these two agencies to facilitate the safe, efficient, uninterrupted flow of highway traffic.


Trial By Written Declaration as seen on