Fight All California Traffic Tickets
Get It Dismissed Or 100% Money Back
No Court Appearance Necessary
No Hidden Fees Whatsoever
Get It Done Fast & Easy / Risk Free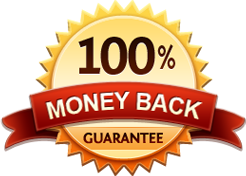 CA Cell Phone Ticket
Get It Dismissed Or 100% Money Back
No Court Appearance Necessary
No Hidden Fees Whatsoever
Get It Done Fast & Easy / Risk Free

How to ask for Traffic School in Beverly Hills Court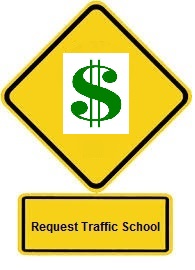 Requesting traffic school in Beverly Hills Court in Los Angeles County is simple. If eligibility requirements for traffic school are met, a requestto go to traffic school may be sent to the Beverly Hills Court with the fine amount and the traffic school court amount in advance of the due date. Hence, taking traffic school is a costly choice to contesting the traffic ticket.
That is why it is important to understand the advantages and disadvantages of traffic school before selecting traffic school. One other option to deal with a traffic ticket in Beverly Hills Court is to fight the traffic ticket using a trial by written declaration (TBD) which does not entail for the driver to appear in Beverly Hills Court. If you decide to fight a traffic ticket in Beverly Hills Court using a trial by declaration, signup for our service. We will complete all your documents for your TBD. All you need to do is to follow quick instructions to forward (by mail) the documents to Beverly Hills Court. The result will be mailed to you by the Beverly Hills Court. If the ticket is dismissed there will be no fine and no traffic school court fee. If the result is not in your favor, then you may ask Beverly Hills Court for traffic school at that time.
Beverly Hills Court might send out a courtesy letter, the notice will say if the driver meets the requirements for traffic school.
Generally, a driver can go to traffic school if:
The driver possesses a valid driver's license
The offense took place at the time of driving a regular vehicle
The traffic ticket is issued for an infraction for a violation
If the driver possesses a regular driver's license the Beverly Hills Court grants permission the driver to to take traffic school for an eligible offense, after taking of the course a confidential driving point will be placed on the driver's record at the DMV, though the driver will not receive a mark on the driver's record. The Beverly Hills Court could grant permission traffic school for a driver with a commercial driver's license if the eligible offense took place in a regular vehicle. After finishing an approved school by driver with a commercial driver's license, a driving point will shown on the driver's record at the DMV, though a mark will not shown for the offense.
An individual will not be able to take traffic school for:
Equipment violations
Non-moving violations (such as parking violations)
Serious offenses
Offenses with a mandatory court attendance
Alcohol or drug violations
Offenses in a commercial vehicle
An individual will not be able to take traffic school if traffic school was used for another ticket in the prior year and a half
Here is the Beverly Hills Court information:
Address - 9355 Burton Way, Beverly Hills, CA 90210
Telephone Number - (310) 281-2499
Hours of Operation - Mon-Fri 8:30am to 4:30pm


Trial By Written Declaration as seen on