Fight All California Traffic Tickets
Get It Dismissed Or 100% Money Back
No Court Appearance Necessary
No Hidden Fees Whatsoever
Get It Done Fast & Easy / Risk Free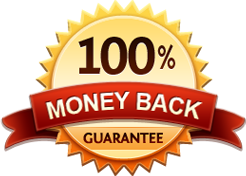 CA Cell Phone Ticket
Get It Dismissed Or 100% Money Back
No Court Appearance Necessary
No Hidden Fees Whatsoever
Get It Done Fast & Easy / Risk Free

LOS ANGELES SPEEDING TICKETS
Los Angeles speeding tickets may be issued in the City of Los Angeles or the County of Los Angeles. For all speeding tickets issued in Los Angeles County the traffic court that will process the speeding ticket will be located in one of the many Los Angeles Superior Court branches. All requests for speeding ticket appearance date extensions should be directed to the specific traffic court branch that was indicated on your speeding ticket.
FIGHT LOS ANGELES SPEEDING TICKETS ISSUED IN THE COUNTY OR CITY OF LOS ANGELES
Great majority of Los Angeles Speeding tickets are issued by the Los Angeles Police Department. Although other law enforcement agencies may also issue speeding tickets in the City of Los Angeles including city streets. For example, a California Highway Patrol Officer or a Los Angeles County Sheriff Deputy may issue a speeding ticket on a street located within the boundaries of the City of Los Angeles.
If a driver is observed exceeding the posted speed limit on a City street, it is very likely that the driver will be issued a speeding ticket in violation of Section 22350 vc. Other violation codes that may also apply are 22349 a vc, 22349 b vc and 22356 b vc. To successfully fight Los Angeles speeding tickets for speed violations of VC 22350, 22349 a, 22349 b or 22356 b a detailed knowledge and understanding of speed Radar or Laser
operation, the Vehicle Code and the California Speed Trap Rules as described under the California Vehicle Code is required.
Our speeding ticket staff have many years of experience with Los Angeles speeding tickets and know how to prepare the trial by written declaration documents to fight Los Angeles speeding tickets. If you have decided to fight your Los Angeles Speeding ticket, Our speeding ticket staff are here to help. Sign up right here and get professional help.


Trial By Written Declaration as seen on