Fight All California Traffic Tickets
Get It Dismissed Or 100% Money Back
No Court Appearance Necessary
No Hidden Fees Whatsoever
Get It Done Fast & Easy / Risk Free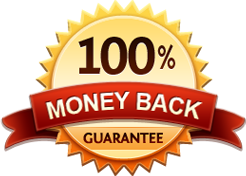 CA Cell Phone Ticket
Get It Dismissed Or 100% Money Back
No Court Appearance Necessary
No Hidden Fees Whatsoever
Get It Done Fast & Easy / Risk Free

Paying Traffic Ticket Online
Before you go ahead and by paying traffic ticket online you really should understand your options as well all the ramification that may follow if you just plead guilty and pay the ticket.
Know Your Options on how to deal with a traffic ticket
Option 1: Paying Traffic Ticket
In this option basically you are pleading guilty or no contest and agreeing to paying traffic ticket fine. Depending on you eligibility for traffic school, you may have an option to attend traffic school to mask the DMV point on your driving record to keep you auto insurance rate from going up. Paying traffic ticket online is not generally a good option even if you are allowed to go to traffic school mostly due to cost of paying for the ticket as well as the cost of the court fee ($50 or $60) for traffic school and then on top of that the time and the expense associated with traffic school. Therefore, you should always consider fighting the ticket first and then if you do not prevail then ask for traffic school. Most people think that if they fight a traffic ticket they would not be allowed to attend traffic school. This is not the case. Majority of the courts in California will allow traffic school even after you contest the traffic ticket and are found guilty. We offer a very entertaining and fun online traffic school should you decide to go that route.
Option 2: Fight Ticket
If you choose to fight your traffic ticket then that means you are pleading not guilty. There are a couple of different ways that you can fight a traffic ticket in California; 1- court trial 2- trial by written declaration or trial by mail.
If you decide to contest the ticket in court trial then you must also decide if you want to represent yourself in court or hire an attorney. However, before you hire and attorney you should weigh the cost of hiring an attorney verses the cost of the fine. In some cases the attorney fee may be hire than the cost of the fine and any increase in your insurance rate. Therefore, hiring an attorney may not be cost effective even if you end up winning the case. Keep in mind that hiring a traffic attorney does not guarantee that you would beat your traffic ticket.
If you decide to use a trial by written declaration then you must prepare a clear and concise statement describing why your ticket should be dismissed. Or you could get help from us to prepare your statement if facts with all the necessary forms for your trial by written declaration. Many people use this option instead of paying traffic ticket online.
In California there are instructions on the backside of the ticket that provide information on how to pay your fine. In California all traffic citations are handled by county superior courts. The officer should write the court's address and phone number on the button of your traffic citations along with the due date.
To find out the fine amount you may wait to get a courtesy notice from the court with the fine and appearance date or you can contact the court to find out the ticket fine amount. Some of the superior courts in California provide an online portal to check the ticket information. If that is the case for your ticket visit the website.
How to Pay Traffic Ticket
You have several option for paying traffic ticket:
Paying traffic ticket online
Paying traffic ticket in-person
Paying traffic ticket by mail
Paying traffic ticket by phone
If you were issued a fix-it ticket for a correctable violation you are required to pay a fine and provide proof of correction. To provide proof of correction you must get an authorized person (police officer) to inspect the correction and then sign the "Certificate of Correction" portion on the backside of your ticket. Then, you must submit the proof of correction to the court and pay the dismissal fee before the due date.


Trial By Written Declaration as seen on