Fight All California Traffic Tickets
Get It Dismissed Or 100% Money Back
No Court Appearance Necessary
No Hidden Fees Whatsoever
Get It Done Fast & Easy / Risk Free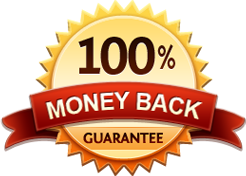 CA Cell Phone Ticket
Get It Dismissed Or 100% Money Back
No Court Appearance Necessary
No Hidden Fees Whatsoever
Get It Done Fast & Easy / Risk Free

Sample Letter to Request Traffic School
The easiest way to request the court to allow you to attend traffic school is through the California Traffic Court's website/online services. Unfortunately, not all of the California traffic courts offer online services. As a result, your options to request traffic school become more time consuming. (To assist our clients in these situations we have prepared a printable sample letter to request traffic school).
Some of the courts may offer an automated telephone system to request traffic school (California Traffic Court addresses & Phone numbers). This method over all works well. However, after requesting traffic school by phone most people feel uneasy about the experience as there is no way to print a confirmation that the process actually worked on the phone and that the request went through. Unlike online services where the user is given a choice to print a copy of the authorization to attend traffic school phone services do not provide any form of tangible confirmation.
If online services are not available in your specific court and you are uncomfortable using the phone system and/or you cannot get in touch with the court clerk by phone, you may have to go to the court in person and request traffic school. This method is very time consuming and inconvenient due to the time that it takes to go through the process. In some cases people do not live or work close to the traffic court which makes it even more difficult to access the court in person.
Sample Letter to Request Traffic School
Finally, the last option to request traffic school is to send the court a letter requesting the court to allow you to attend traffic school. You can always check the traffic school eligibility requirements to see if you are qualified for traffic school. If so, then you need to determine your fine amount and the non-refundable court fee for traffic school. Because you need to send a check along with your correspondence to request traffic school. If you receive a courtesy notice from the court the bail amount would be indicated on there as well as the court fee for traffic school. However, if you do not receive a courtesy notice and you do not know your bail amount and the traffic school court fee then you would have to get that information first. If you cannot get that information online or by phone or in person then you would have to first send a letter to the court to find out how much you need to pay then you can send a letter requesting traffic school along with a check for the bail amount. You may want to use this sample letter to request fine amount and traffic school fee.
When you receive the approval to attend traffic school, you can choose a DMV licensed and court approved traffic school.
Or if you would like to avoid paying the fine as well as keeping the DMV points off your record then you would have to fight your traffic ticket with our service. We have helped thousands of people fight and beat their traffic tickets such as speeding tickets or red light camera tickets. We use a process called trial by written declaration which does not require for you to go to court in order to fight your ticket. We know how this works and we can certainly help you. Just sign up for our service and let us help you fight your traffic ticket.


Trial By Written Declaration as seen on