Fight All California Traffic Tickets
Get It Dismissed Or 100% Money Back
No Court Appearance Necessary
No Hidden Fees Whatsoever
Get It Done Fast & Easy / Risk Free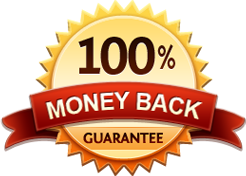 CA Cell Phone Ticket
Get It Dismissed Or 100% Money Back
No Court Appearance Necessary
No Hidden Fees Whatsoever
Get It Done Fast & Easy / Risk Free

Request Traffic School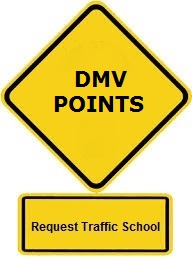 You may decide to take traffic school in order to keep the DMV point off your record for a traffic violation as long as you are eligible for traffic school. A common question by most people is:
If I contest my traffic ticket and I am found guilty, can I still attend traffic school to keep the point off my DMV record? The short answer is yes. Majority of the courts in California will allow a person to take traffic even after being found guilty either in a trial by written declaration or a court trial.
Some of the courts will actually send out the forms for traffic school with the court notice of decision form (TR-215) if the person is found guilty in a trial by written declaration. However, every year we hear from a handful of people that the court denied their request to take traffic school after being found guilty. This is extremely rare. For those situations we have prepared a Request Traffic school after Trial by written declaration.
One important note to make here is that if you contest your traffic ticket with a trial by declaration and you lose, you have lost nothing. You can still request traffic school to keep the DMV point off your record or you can request a court trial (trial de novo) as if the trial by declaration never took place.
There are 4 ways to request the court to allow you to attend traffic school:
Court website/online services (if available)
By phone - automated service (if available) or live assistance
In person walk in - Court clerk counter
By mail (see traffic school request letter)
You can request Traffic School online, if the specific court that your ticket was assigned to offers online services and you are eligible for traffic school. You would have to go to the court's website read the eligibility requirements for traffic school and go through the process.
On some of the court websites, you can search by your Driver's License number or the citation number. Another option would be to wait for the courtesy notice for the information on how to request traffic school. But keep in mind that the court does not have to send out a courtesy notice. So, you may not get one in the mail but you are still responsible to contact the court prior to the due date on the citation.
If you do get a courtesy notice, your courtesy notice will show whether or not you are eligible and can attend or request traffic school. The court may grant your request for traffic school for an eligible violation if you have not attended traffic school for a previous traffic ticket that was issued to you within 18 months of your present violation.
If you meet the eligibility requirements and you request traffic school, you must complete traffic school by the due date indicated by the court. If you complete traffic school in a timely manner, your conviction will be masked from your DMV driving record and held confidential. This can help you in preventing your auto insurance company from seeing your traffic ticket and raising your insurance premiums. Please note that if you do not contest the traffic ticket or if you are eligible for traffic school and decide not to attend, your automobile insurance premiums may be adversely affected. Before you attend traffic school you must get approval from the court to do so. Do not attend traffic school unless you have been approved by the court and you have paid the fine and nonrefundable court fee for traffic school (approximately $50). You can find out how to request traffic school at your specific court by clicking on this link.
Once you have made the payments to the court, you will be given a specific deadline by which you must complete traffic school and submit the completion certification to the court. Then, when you contact a traffic school, you will have to pay their fees for the Traffic school course. If you have decided to fight the traffic ticket you may do so by using a process called trial by written declaration. We can help you to fight your ticket as well.
How to request Traffic School if the court does no have an online service and you cannot get in touch with a live operator?
If the court where your ticket is assigned to does not provide online services it can get very difficult to request traffic school. Mainly, it is due to the fact that it is nearly impossible to get in touch with a court clerk by phone in most of the courts. So, what do you do? There is no online service and you cannot get anyone on the phone to request traffic school. Well the best next thing is to send a letter to the court requesting traffic school.
We have drafted a sample letter to request traffic school. Click on the highlighted link and print the letter, complete the information and mail it to the court.


Trial By Written Declaration as seen on